Swiss Watches with Reasonable Price
If you think of Swiss watches you will think of precision along with extremely exorbitant prices, luckily for those who are not millionaires there are Invicta watches and Bulova watches. These two companies offer the precision Swiss time pieces that one may crave for but at a fraction of the cost. They are very well made and utilize motions that mimic Swiss design. Although they cost a fraction of the cost that their overpriced Swiss counterparts do, they look exceptionally well and are designed to be aesthetically pleasing and mechanically sound.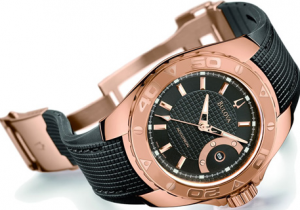 Bulova the American Swiss
Bulova was founded by a Czechoslovakian immigrant named Joseph Bulova, it had humble beginnings as a jewelry shop in New York City. The year was 1875 when the 23 year old Czech immigrant set up shop, 50 years later the humble shop outgrew its simple brick and mortar storefront for a full fledged factory in Switzerland. They have had contracts for the US military as well as NASA.
In fact, their time pieces were accurate enough to be used on the Apollo Missions which makes these watches the most out of this world time pieces to date. Since those early days Bulova watches were designed for precision and prestige. Nothing much has changed over the years, eye catching designs and extremely accurate timepieces are still their forte.
Indulge in Invicta
Invicta watches find their roots in La Chaux-de-fonds Switzerland when Raphael Picard opened up shop in 1837. Today Invicta is based in Florida but still maintains the same quality and pizzazz as the original Swiss designs. Although most of their cheaper collection features quartz movement, they do sell higher end models that have tickers that beat with a true Swiss heart. All of their watches whatever the price point has eye catching designs that can fit most chronometer lovers' dreams.
Whether one is looking for something with intricate complexity or something elegant and simplistic; Invicta brings everything to the table. There's nothing like sporting a beautiful piece of equipment on one's wrist that looks like a thousand bucks, what's better yet is looking that good without spending a thousand bucks; that's what Invicta brings to the table.